Sunday Mornings with Lyra Project
Walking Together CD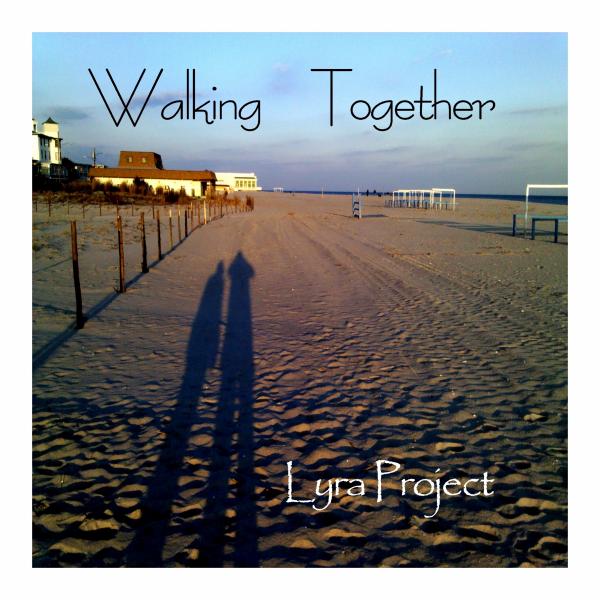 Song titles from Walking Together
(click on song titles to listen)
Jesus I Believe
In Your Way (1 John 3)
The Crucible
Teach Me To Love (Communion Song)
I Will Not Be Afraid
Fill Me With Love
River of Power
Kerygma
You Taught Me
Walking Together
Freely Forgiven (A Psalm)
The Secret Christmas Song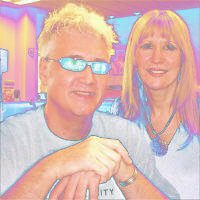 Singer-songwriter duo, Lyra Project
Lyra Project is husband-wife duo Rick Denzien and Debra Lee, whose seamless vocal harmonies and uplifting music move the heart, body and spirit. Their original songs of contemplation, meditation, comfort, hope, and faith enhance the worship experience and invite a closer walk with God in Grace.
"Thank you SO much! Your performance tied with the mystical images of a new heaven and new earth from Revelation projected with the video loop of the sun just about to rise over the early morning river, and hearing the words of the Lord's Table in your ear as you received the sacrament, yeah, that was pretty sweet!"


Christ-centered, spirit-filled
Lyra Project's music speaks to the hearts and moves the souls of believers and seekers in worship and community.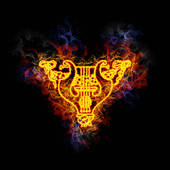 Lyra Project ?
What's in a name?
The fiery lyre image at left recalls the biblical instrument found in the Psalms, ancestor of both the piano and guitar, and inspiration for the name "Lyra Project."
Lyra Project is available to perform and lead worship, or provide music for you spiritual community. Send us an e-mail.
Listen below to: Slip By

This is a partial list of Churches and Venues where we've played:

First Presbyterian Chruch of Ambler, PA
St. John's Lutheran Church of Ambler, PA
Luthern Church of the Holy Communion/Philadelphia
United Church of Christ, Levittown, PA
St. John's Methodist Church/Ivyland, PA
Church of the Good Samaritan, Holland, PA
Mennonite Chruch of Ambler, PAa
Salem UCC Church, Doylestown, PA
Immanuel UCC Church, Reading, PA
Unity Centers, Salem, VA; Fairfax, VA; Harrisburg, PA; Lafayette, NJ
RSI Centers, Morristown NJ; Paoli, PA; Princeton, NJ; Philadelphia, PA; Baltimore, MD; Quakertown, PA
UU Churches Bethlehem, PA; Wilmingon, DE
Alan Cohen Seminar
Act II Playhouse Ambler, PA
Shanachie Irish Pub, Ambler, PA
KCs Alley, Ambler, PA
The Sedgwick Theater, Philadelphia
The Tin Angel, Philadelphia
Steel City Coffeehouse, Phoenixville, PA
Chaplins, Royersford, PA
Burlap & Bean (PSP event), Newtown Square, PA
Godfrey Daniels, Bethlehem, PA
The Brewery, Bethlehem, PA
Peanut Gallery, Norristown, PA
The Point, Bryn Mawr, PA
Quakertown Theater, Quakertown, PA
North Star, Philadelphia
Society Hill Club, Philadelphia
Kulak's, Hollywood, CA
Highland Ground, Hollywood, CA
Commodore Club, Nashville, TN
Hall of Fame Lounge, Nashville, TN
Nitsches, Buffalo, NY
Arts & Music Festival, Roanoke, VA
EarthFest, Temple University, Ambler, PA
Mind, Body Spirit Festival, BUrlington, VT